Dawson County Conservation Land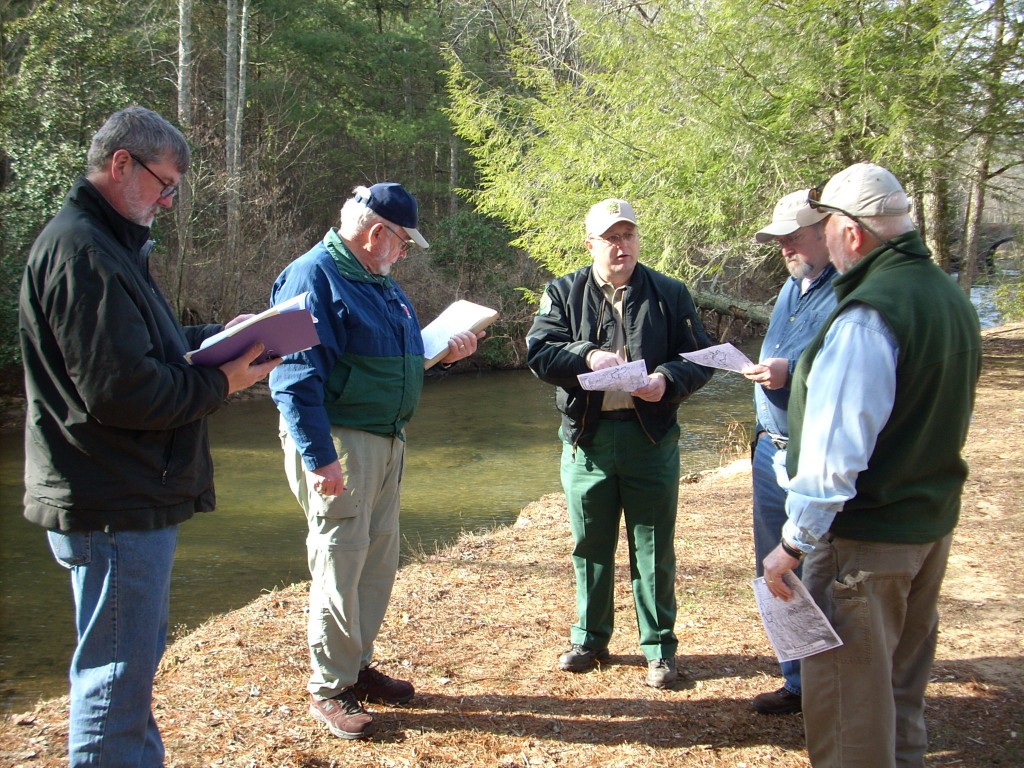 Members of Rabun TU visit and review information about the 469-acre Dawson County tract, which includes two miles of a large, primary trout stream, Amicalola Creek.
Left to right: Jim Kidd, Rabun TU; Doug Adams, Rabun TU; Ken Riddleberger, DNR Game Management Regional Supervisor; Terry Rivers, Rabun TU; Charlie Breithaupt, Rabun TU.  The four Chapter members met with representatives of Georgia Department of Natural Resources/Wildlife Resources Division. The GA DNR requested TU support for the acquisition of this tract to connect 2 existing WMA tracts. This tract had been private and posted.
The GA TU Council donated $8,000 and the 12 GA Chapters of TU donated another $12,000 for a total GA TU donation of $20,000 all towards the purchase and protection of the 469 acre tract known as the Dawson Forest Forestar tract.  Rabun TU donated $1,050.