Work Projects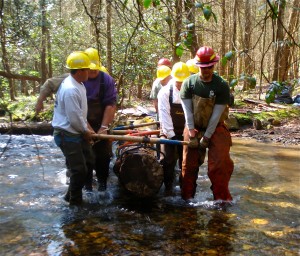 Throughout the year, the Rabun Chapter of Trout Unlimited hosts a number of work projects to support conservation efforts for Northeast Georgia's coldwater fisheries and their watersheds.
We often need volunteers! Please watch the calendar below right for information about upcoming work projects.
You may also visit the "Conservation" page to read more about Rabun TU's conservation endeavors.