Feb 18: Rabun Rendezvous!
October 10, 2022
The Rabun Chapter of Trout Unlimited proudly presents
A Celebration of Rivers, Streams, Trout, and Trout Fishing!
Please join us for the 36th Annual
RABUN RENDEZVOUS
"The Rendezvous was unlike anything before or since, a gathering of uninhibited men down from the mountains. The event attracted perhaps a hundred mountain men, their Indian wives, and assorted visiting tribesmen. Amusements included gambling, drinking, storytelling – continuing day and night." Quote from The Mountain Men, by George Laycock.
WHEN: Saturday, February 18, 2023. Please note change of date from previous years.
WHERE: The Dillard House Conference Center, located behind the Dillard House Restaurant in Dillard, GA.
WHO: The more the better! Everyone interested in conserving and protecting our cold-water resources, including their families, friends, and all who love cold streams, trout, and trout fishing.
SOCIAL: Doors open at 3:00 pm. Around 4:30 pm folks will start gathering to "pick the pig" and enjoy the rocking chairs on the porch of the Conference Center. There will snack trays of chees, crackers, veggies with dip, and fruit. Soft drinks and ice will available. If you want something stronger to drink, BYOB. There will be a nice fire inside to warm your buns.
The Foxfire Boys will again provide their 'down home' style of bluegrass picking and singing for your enjoyment from 5:00 to 6:30 pm. CD's will be available for purchase.
Raffle and silent auction items will be available for your chance of purchase.  We welcome donations of raffle and auction items! Preview the list of items! And more late addition items here!
DINNER: Fish, chicken, beef, and pork with all the side dishes and desserts that have made the Dillard House famous will be served at 6:30 pm. It is a serve yourself buffet and you will not leave hungry!
COST: $45 for adults and $25 for youth age 15 and younger. Seating is limited, so purchase your tickets in advance by CLICKING HERE or by scanning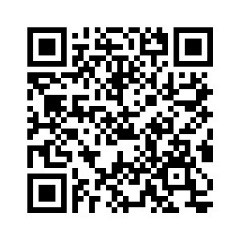 LODGING: The Dillard House has set special rates for rooms starting at $99 (plus tax) for those that make reservation and say they are attending the Trout Unlimited Rabun Rendezvous. Contact Dillard House Here.
Comments